Let's face it- Girls like to build things too! So of course I needed to make a sequel to
Let's Go Build It!
specifically with the girls in mind! Now in more feminine colors, you will have so much fun building the most awesome layouts! Let's Go Build It Girl is a HUGE kit, with blocks of every size and color. There are oodles of one-of-a-kind pieces made by the talented Amy J Cazier (formerly of AmyDane Designs). Kit includes 9 full alphas (upper, lower, numbers, symbols), 18 Block Papers, 9 Bonus Cardstocks, 24 Patterned Papers, and 191 Original Elements- 403 Elements counting recolored items.
***Most of the basic elements are identical to the basic elements in Let's Go Build It, but now in "Let's Go Build It Girl" colors.
You can pick both the full kit and the glitters (sold separately) for 50% off through May 29th. Check it out!
Here are some more previews of all the amazing pieces in this kit:
And here are the glitters:
Now for some creative goodness- check out all the fun LOs made with this kit!
Joni:
Debbie- she was sweet enough to scrap some pictures for me!!
Katherine:
Lyn: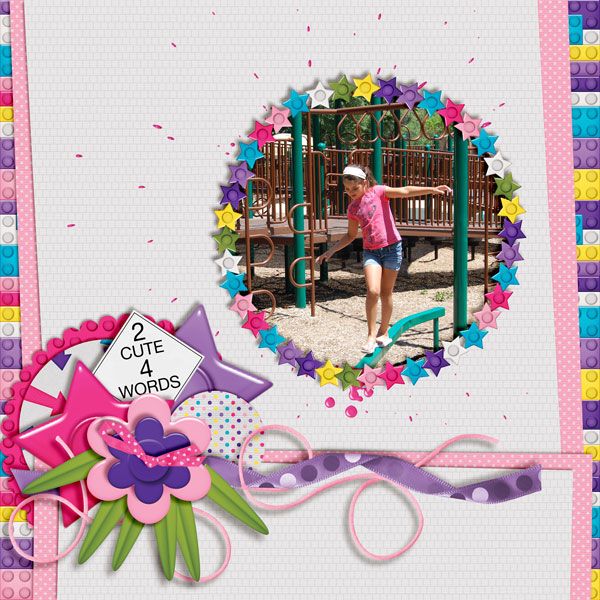 Brooke:
Have a fabulous day!