It's summer and that usually means sun, sand and water. *Life's a Beach started as a mini and has grown into a full kit. *It now contains 69 elements, 24 papers and an alpha. *There will be a quick page set releasing in the next week hopefully. * Here's what the Creative Team made with this kit. *You will find a freebie at the end from me!
Tricia
I also had a guest CT: Christie Dawn of Scrappin Serenity!
Here is a peek at a few of the freebies from the amazing team!
As you can see there are a lot of*possibilities*with this kit!
How about a freebie? *If you noticed in some of the pages there are cardstocks with sandy borders...those are not in the kit but you can get them here!
Here is another page I made with this kit:
Now for a freebie from me!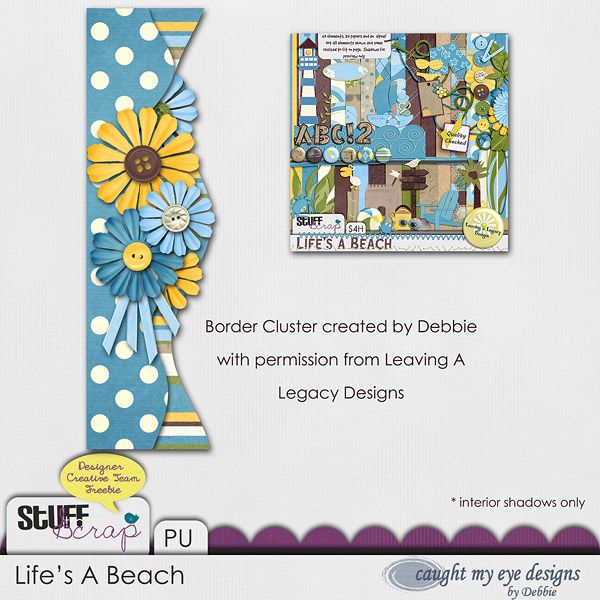 You can download it from Mediafire HERE